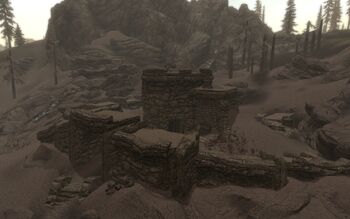 Ashfallow Citadel is an old Imperial fort in the north-west of the Sun Stone, in the eastern part of Solstheim.
Inside the tower, in the cellar a stone door cannot be opened initially, until the quest Served Cold.
The inner parts of the citadel are defended by Morag Tong assassins (×8) and the Severin family.
Places
Quests
Items of Note