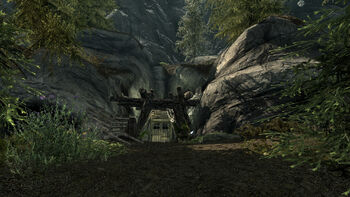 Embershard Mine is located south-west of Riverwood and guarded by bandits. One of the bandits near the bridge drops a Key to Embershard Mine.
Quests
[
]
Notable items
[
]
A Tattered Journal behind the first bridge on the right in the collapsed tunnel, which provides information about the fate of someone working in the mine.
A copy of the book Light Armor Forging on the table next to the workbench.