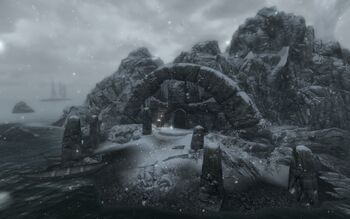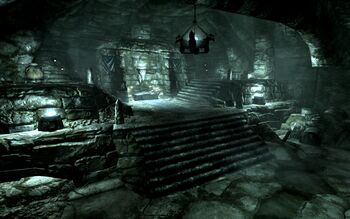 Gyldenhul Barrow is a Nordic ruin located at the north-western end of Horker Island, just to the east of Skaal Village.
A dead Adventurer carries a Torn Note and a copy of Deathbrand on his body, and one of the two Stalhrim Deposits in the first chamber opens up a passage.
Even though the barrow can be unlocked, and with a Ancient Nordic Pickaxe a passage can be opened, the inner barrow requires a key, only available during the Deathbrand quest. This leads to a treasure chamber and Haknir Death-Brand.
Quests
[
]
Items of Note
[
]
Inside the treasure chamber: