Difference between revisions of "Honeystrand Cave"
 

Line 5:
Line 5:
 
 
 

[[Category:Caves]]

 

[[Category:Caves]]

−

[[de:Honigstrandhain]]

+

[[de:]]
---
Latest revision as of 16:33, 22 October 2017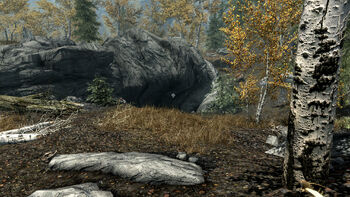 Honeystrand Cave is small cave full of bears and surrounded by beehives. It is located south of Ivarstead, across the bridge. Inside is the body of a bandit with a copy of the skill book The Locked Room.