Nchuand-Zel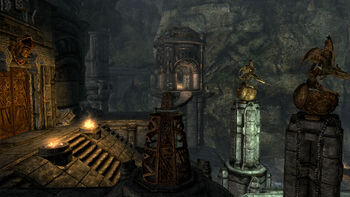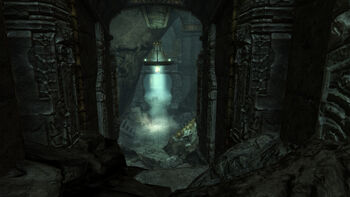 Nchuand-Zel is a Dwemer ruin beneath Understone Keep in Markarth guarded by Falmer and Dwarven Constructs. There is one Moonstone Ore Vein in the central area as well as Krag's Journal.
Nchuand-Zel Excavation Site
[
edit
|
edit source
]
This first area is home to Nimhe a giant Frostbite Spider. Here, the Dragonborn finds the the corpse of Alethius, an imperial soldier who was one of her victims and a note. There is also a Corundum Ore Vein and an Iron Ore Vein.
Here the Dragonborn finds a tree and the remains of Stromm and his diary.
Here the Dragonborn finds another Giant Frostbite Spider and also the remains of Erj and his notes.
Here the Dragonborn finds the remains of Staubin and his diary.