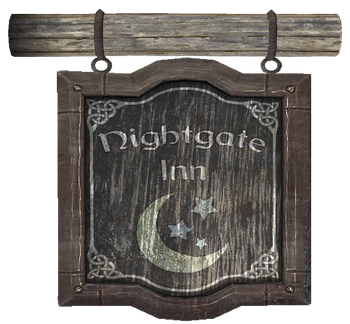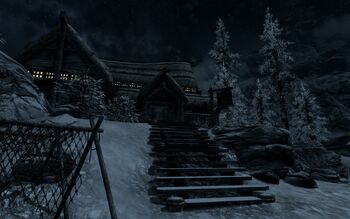 Nightgate Inn is an isolated inn in the Pale south of the Wayward Pass. The innkeeper is Hadring. The inn is not frequented often, this may be the reason for the 20 books, to relieve the monotony.
NPCs at the inn
[
]
Places
[
]
Nightgate Inn Cellar
[
]
The inn additionally has a cellar with an Orc tenant.
Quests
[
]
Items of Note
[
]