Palace of the Kings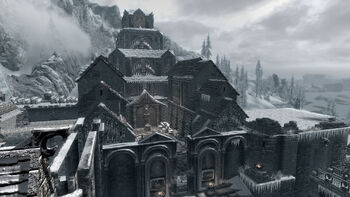 Palace of the Kings is Jarl Ulfric Stormcloak's keep in Windhelm.
On the northern upstairs wing, the Jarl's chamber is located, on the southern wing Wuunferth's alchemy room can be found.
The barracks house the Stormcloaks, and also the cells, including a Prisoner Belongings Chest and Evidence Chest.
Upstairs northern wing:
Upstairs southern wing: