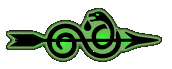 Standard Poisons
[
]
These poisons are available from the standard poison leveled lists; the level at which each first appears is provided in the table. These poisons can be found in random loot or purchased from apothecary merchants.
Other Leveled Poisons
[
]
These poisons do not appear in standard leveled lists, and therefore are typically not sold by merchants or found in generic random loot.
For some of the groups of poisons there are a limited number of places where randomly-generated bottles can be found:
Lingering Health Poisons:
Lingering Stamina Poisons:

Gissur always carries one leveled lingering stamina poison
Most of the other poisons are found in specialized leveled lists, but those leveled lists are not used anywhere, making most of the poisons unavailable in game.
Special Poisons
[
]
These poisons are not available from leveled lists. Many are quest-related.
| Image | Name | Weight | Value | Effect |
| --- | --- | --- | --- | --- |
| | Frostbite Venom | 0.5 | 21 | A blood-freezing poison that does 5 points damage to Health and Stamina for 4 seconds. |
| | Lotus Extract | 0.5 | 86 | Causes 6 points of poison damage for 10 seconds. |
| | Ice Wraith Bane | 0.5 | 221 | Causes 50 points of poison damage. |
| | Netch Poison | 0.5 | 21 | A blood-freezing poison that does 5 points damage to Health and Stamina for 4 seconds. |
| | Nightshade Extact | 0.5 | 12 | Causes 1 points of poison damage for 10 seconds. |