Rift Stormcloak Camp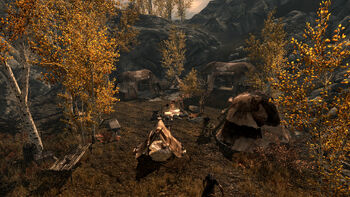 The Rift Stormcloak Camp is one of eleven Stormcloak Camps set up to fight the Civil War. This one is located almost due west of the Rift Watchtower, north-east of Sarethi Farm. In the camp, the Dragonborn can find the following amenities:
Potions ×2 and two chests.