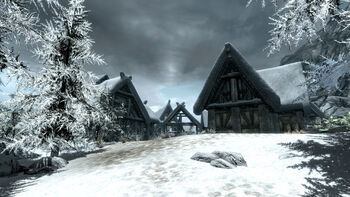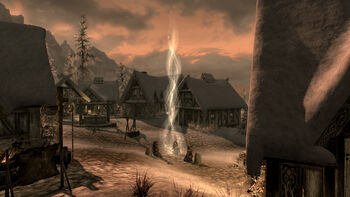 The Skaal Village is located in north-eastern Solstheim. Nearby is the Wind Stone, one of the All-Maker Stones.
The centre of the village features an open-air butchers with cooking pot, tanning rack and bed roll.
Initially, while the village is still in the grasp of Miraak, it is deserted except for a little girl Aeta and three villagers (Storn Crag-Strider, Nikulas and Finna) upholding some form of magic barrier to protect their village. They will not react much to conversation.
NPCs
[
]
Buildings
[
]
Quests
[
]