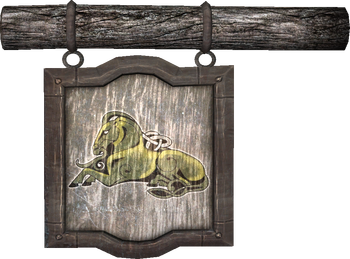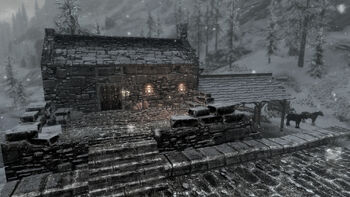 The Windhelm Stables is a stable located just outside the gates of Windhelm. It is run by Ulundil with his wife, Arivanya. A brown horse can be purchased here for 1000

. Alfarinn's carriage services can be purchased here.
Ma'dran can sometimes be found selling items nearby.
There is a wood chopping block outside the stables. Inside the house, there is a Business Ledger, cooking spit, bed, and three books.
Quests
[
]